About The Little Shack Teachers
Megan is the owner and Head Directress of Little Shack Montessori. She completed her international diploma in 2015 and is also Level One CPR qualified. 
A wife of 7 years and mommy to sweet little Joshua and Judah, Megan has a genuine and compassionate heart that has room for all those in the Little Shack family.  Following God's instruction, she started Little Shack in faith. She leads the Little Shack family firmly based on His word. 
Her favorite part about teaching is watching the development of little characters and seeing them discover the world for themselves.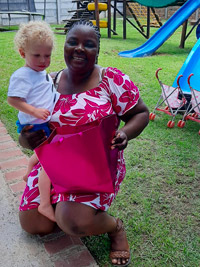 Memory is an assistant teacher at Little Shack Montessori. She has many years of experience with small children through child minding and teaching.  
Memory is a Mama to two teenage children who are the light of her life. Although she has two children of her own she considers all the children at Little Shack to be hers and treats them as such. She has a genuis love and passion for children and it's noticable through her child-like nature.
Her favorite thing about teaching is how children make her laugh. She feels like she gains more energy through playing and engaging with them.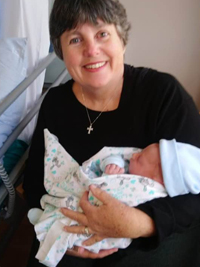 Tracey is a locum teacher at Little Shack Montessori who is ready to step in and provide love and encouragement whenever Megan or Memory are not available. She ran a preschool of her own for 9 happy years.
Tracey is a real "gogo" to anyone who crosses her path. She has been married for 36 years, has 3 adult children and is gogo to Joshua and Judah. Her watchful eye and peaceful spirit are part of the reason that Tracey's passion for care shines through when she works with children. The love she has for God is evident through her loving nature.